What's Better Than Sports & Pets?
Stadium Spot
Who We Are
We're all about sports and pets, and when we had the chance to combine both of men's best friends - sports and pets - we took it. But we didn't stop there.

Creating and developing a "patented" and one-of-a-kind pet bed was just the beginning. We also merged three large licensed pet products companies to become one of the country's largest suppliers of collegiate sports and outdoor licensed pet products.

Our team combined has over 50 years of experience in collegiate and outdoor licensing, manufacturing, marketing, and business management.

We keep it close to home, all our products are made in the Americas, and when possible, we create and use the highest quality materials with eco-friendly processes.

"FOR THE LOVE OF PETS AND SPORTS" ENJOY!!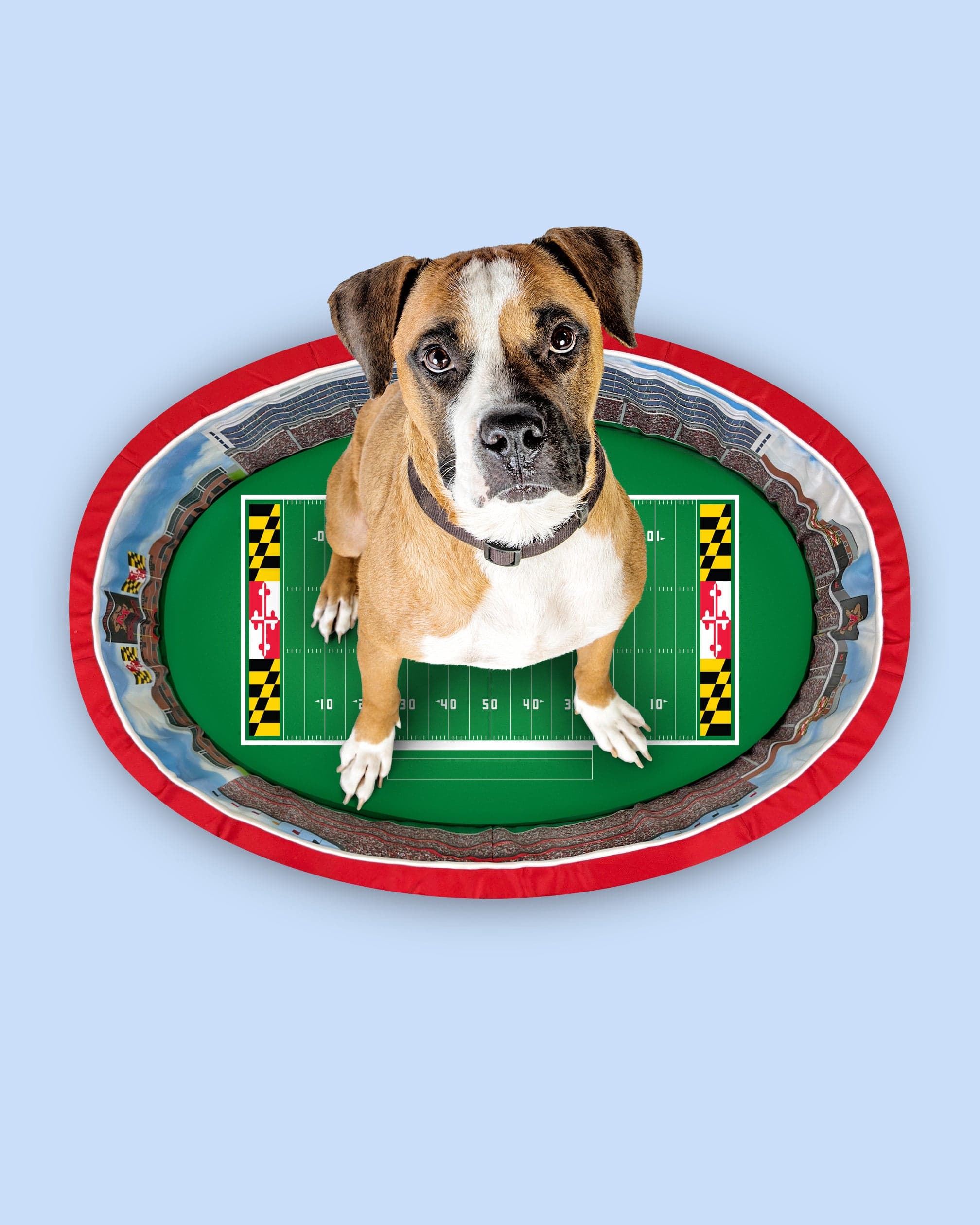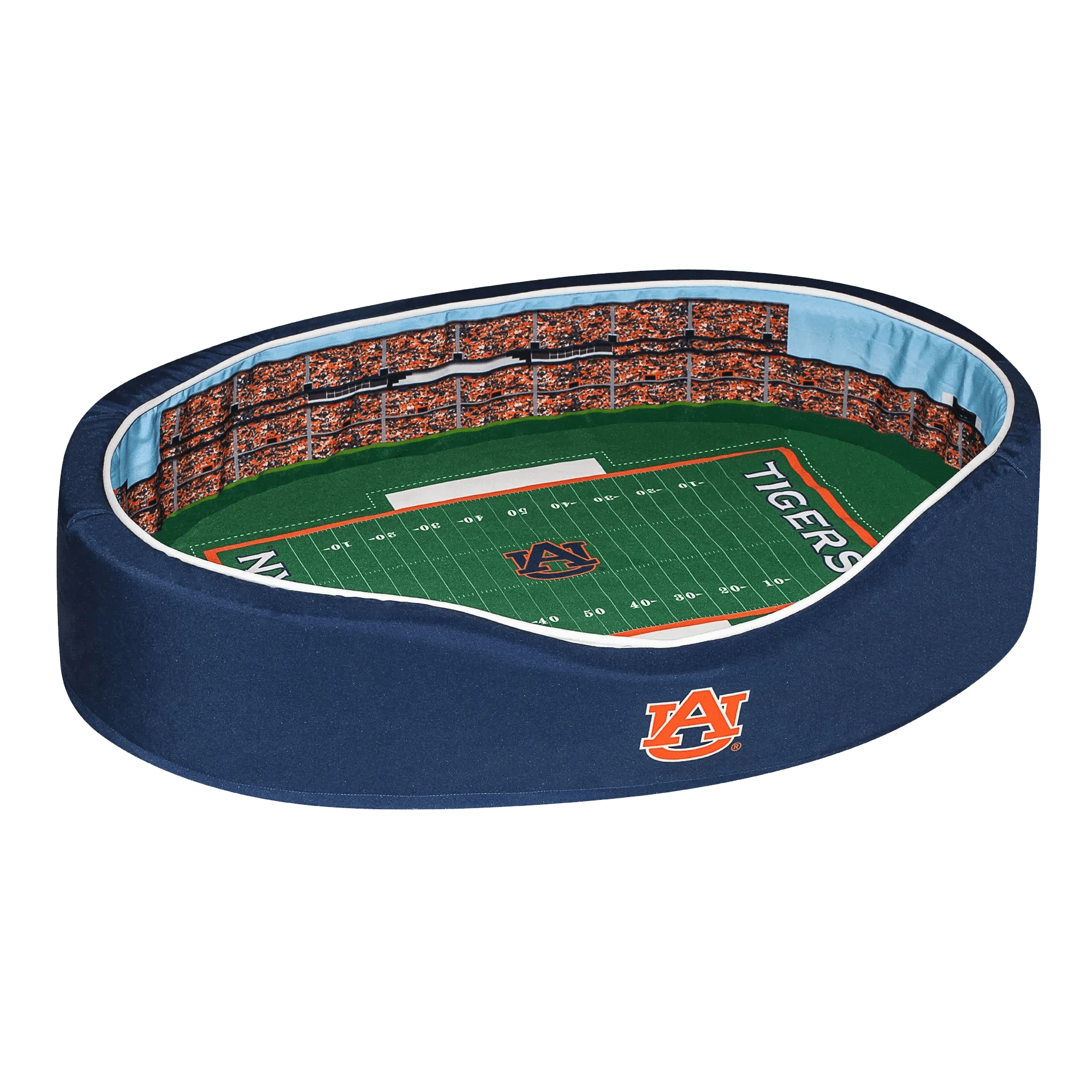 ECO FRIENDLY
We produce all of our products in the Americas to leave a smaller footprint.
Our fabric is made from 100% rPET. There are at least 12 plastic bottles in each bed we make.
We only use factories that give fair wages and comply to laws regarding time-off, breaks & meals, clean environment, etc.
Our company is always trying to find new ways to be more eco-friendly - like exploring plant-based inks and using cutting room scraps to use in our products.
INTELLECTUAL PROPERTY
StadiumSpot is proud to hold federally recognized patents for the design and utility of its iconic stadium-style pet beds.

In addition to having patents with the US Patent and Trademark Office, StadiumSpot is also a federally registered trademark.

StadiumSpot is committed to protecting its intellectual property rights and will implement any legal remedies to protect its brand, including filing suit in federal court. StadiumSpot has also secured licenses with the National Collegiate Athletic Association, Guy Harvey, Real Tree Camouflage, and more!

The collegiate licenses are held with multiple schools through the Collegiate Licensing Company and Fanatics Licensing Management in Atlanta, Georgia.